---
Thanks from the John Wilson Community Garden
Hi Ladies,

We've been harvesting over 100 pounds of greens every week since the end of September thanks to your generous donation of starts this fall. One week we harvested 150 pounds of just lettuce. Bounty and Soul and their clients, to whom all this beautiful produce goes, are deeply grateful. It brings me and all of our garden volunteers joy to be caretaking such abundance.

Wishing you all a bountiful holiday.

With gratitude,
Diana McCall and The Dr. John Wilson Community Garden
To show their thanks, West Marion Elementary students in the Muddy Potters club had a barn quilt made for Banner Greenhouses in Nebo. The business donates seeds and starter plants to the school each year.
On Wednesday, May 10 during the school's annual Mother's Day sale, Jeff Mast, president of Banner, was surprised by the Muddy Potters club with the quilt, and a reception of cake and lemonade in his honor.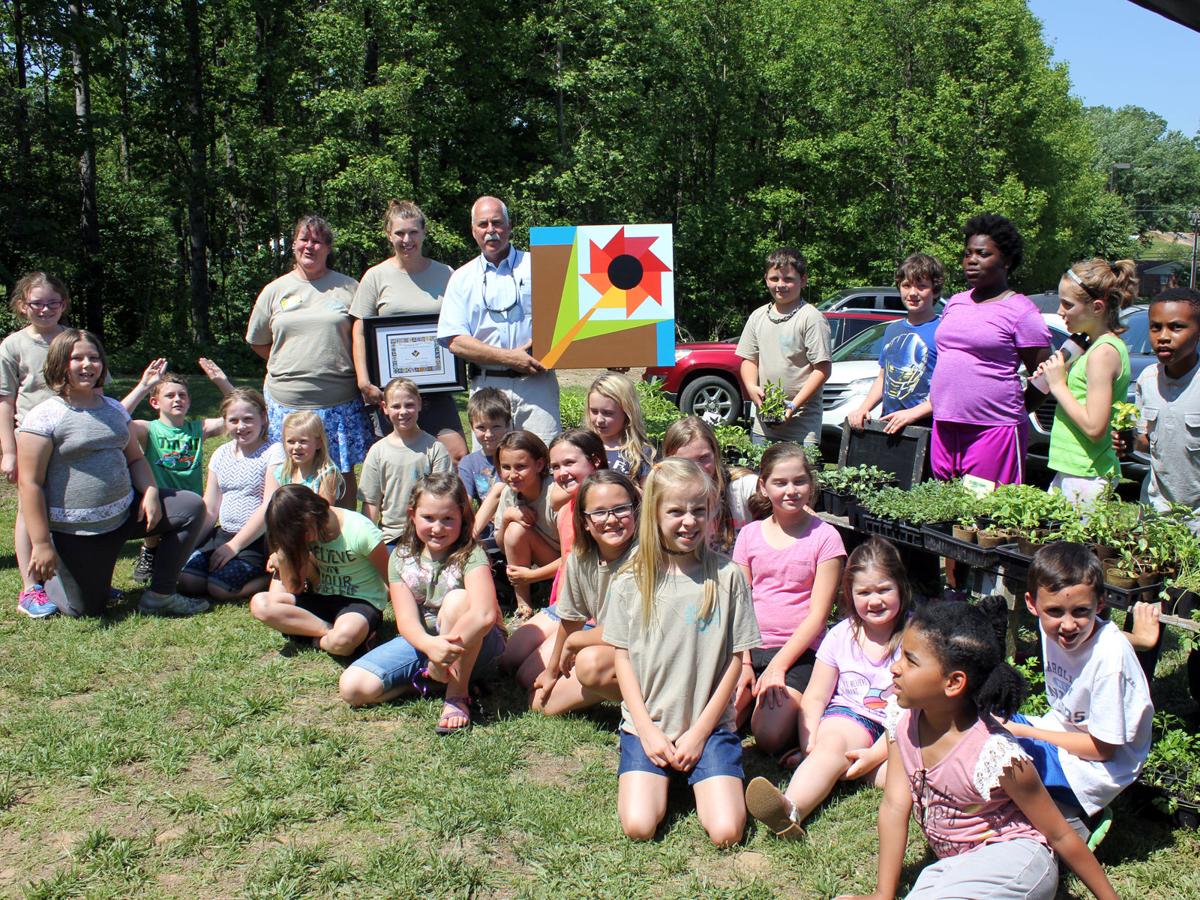 ---
Giving Back to Our Community
Banner Greenhouses is proud of our involvement with our community on multiple levels including the public elementary schools, high schools, community colleges, and gardening organizations.

Local Schools
Each year Banner Greenhouses donates plants to West Marion Elementary, McDowell High School's Agriculture Programm and Exceptional Students program as well as to McDowell Tech and Western Piedmont Community College. We support these schools' with both advice and plants for use in beautification, fundraisers, exceptional students programs, and agricultural programs.
Master Gardeners
Banner Greenhouses is dedicated to supporting the McDowell County and Burke County Extension Master Gardeners programs.
Plants we have donated are used in school greenhouses, at the Master Gardeners booth at the October Mountain Glory festival in Marion and in the Community Garden which supplies almost 900 pounds of produce to the local food banks and shelters.
Click here for more details...

2239 South Creek Road, Nebo, NC 28761
(Tel): 828-659-3335
(Fax): 866-289-3895